Everyday I count my blessings.
  Zipping and zooming, no other bird is as agile as a hummingbird. Zooming forward, backwards and even upside-down, these incredible creatures are always entertaining to watch. Bouncing flower to flower devouring nectar and eating other bugs and insects makes them a welcome addition to any garden. Designed for speed and stealth, hummingbirds have been recorded travelling at amazing speeds up to 45 mph. One can understand why hummingbirds consume half their body weight everyday. These incredible creatures are getting ready for their 2000+ mile migration south. They will travel from Canada to Mexico, and as far as South America. Preparing for this migration means increasing their weight by 25-40 percent to fuel the flight. Safe travels little ones.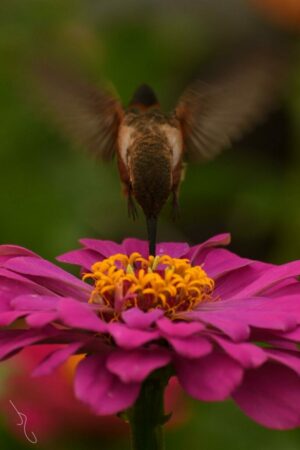 Zipping and Zooming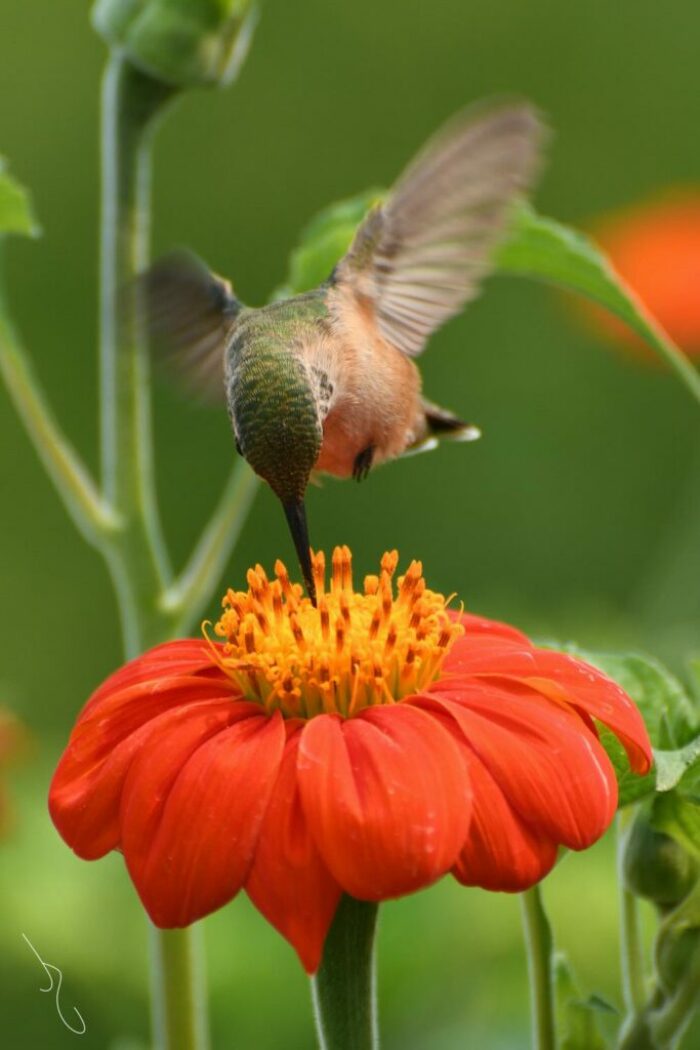 Smart and Speedy
  A hummingbird's brain is over 4% of its body weight, compared to a human's at 2%. That makes sense as hummingbirds are said to have incredible memory skills. Remembering detailed migration routes and marking flowers they have visited. This marking of flowers allows them to revisit flowers after nectar rejuvenation has occurred. How incredible! It is thought that hummingbirds can even recognize humans. Based on my experience I would think this is true. Normally very skittish, the hummingbirds in my garden appear to zoom this way and that unconcerned with my presence.
  My garden has produced more than produce this year. I was blessed to capture some incredible images. Tap the "View Limited Edition Galleries" above to view more images.
  Thank you for taking the time to view my work. Take care.
Jennifer Weaver