What did the flame say to his buddies after he fell in love? "I found the perfect match."
Welcome Fabulous February! The month of a little extra love. Remember when you were a kid? Impatiently waiting to hand out your handmade paper Valentine cards. I remember it being so fun! Expression is liberation. As busy adults our tastes and focus have evolved. We now place importance on maintaining those important relationships. Often we do this by sending a card. Yet, in today's world, we also take into consideration the carbon footprint we create. We want to stay connected while being as eco-friendly as we can. E-cards are easy, have minimal impact on the environment as well as a minimal impact on our wallets. The low amount of kilowatt hours used to produce and send an e-card is one-sixteenth the footprint compared to a traditional paper card. Creating this e-card option for you is my way of encouraging the opportunity to stay connected with friends and family while having the added advantage of being ecologically friendly for only $1.00. I have created new a new E-Card Gallery for you to visit. Choose from wonderful winter scenes, snowflakes and special Valentine inspired images. Photography is my ultimate form of expression. Photography connects me to the great outdoors. It is my goal that my images will not only bring joy but awareness and appreciation for the delicate and vital eco-systems that surrounds us. Conservation starts with awareness. Our world is so spectacular! I am at peace when I am in nature. From behind the lens I am able to freeze frame the alluring natural attractions that encompass us and share them with you. May you receive as much joy in sending e-cards as I do creating them. I am certain those receiving your card most certainly will.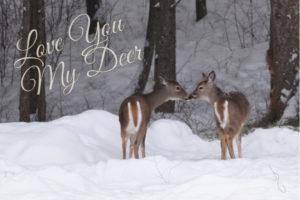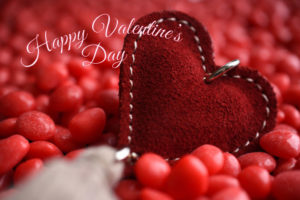 Feature Photo
DIY Home Gallery
Nature based art is more than just beautiful. Studies have shown that bringing nature inside our homes is good for our health and psyche. Plants, nature based textures and earthy tones are all important in creating a comforting and healthy environment at home and work. Nature has a way of putting us at peace. Nature has the power to reduce stress and enhances concentration. Natural environments possess incredible restorative properties which are incredibly helpful at positively supporting our mental health, decreasing anxiety and depression. During the cold winter months many of us are feeling confined indoors. We may occasionally experience those winter blues. We are most likely missing the sweet smelling summer breeze floating through an open, sunshine illuminated, window. Imagine a stunning waterfall, warming beach scene or an energizing green botanical adoring your walls. Add a tropical plant and a simple image of illuminated beach shells to enhance your bathroom with a tropical ambiance. Something so simple can bring new life, interest, energy and calmness into your home. Simply looking at an image of nature has the power to enhance your mood, stimulate your senses or trigger a positive memory. All of these are accents to a healthy lifestyle. Perhaps your choice is not to escape the cold winter season but to embrace it. My magical macro snowflakes are scattered throughout our home. We have had a lot of snow this season and many opportunities to enjoy the beauty of a new fallen snow. I am more of a "sand between my toes" kinda gal. In contrast, when I am behind a macro lens and the perfect snow is falling, I am winter's biggest fan. The unbelievable beauty of a delicate snowflake is spectacular. Crisp, clean and comforting, I enjoy bringing this unique display of nature indoors. I myself have created various photographic images which I can easily change with the seasons or to alter the energy in our home. It is a simple, economical, healthy and eco-friendly way to enhance your mood and give your rooms an easy upgrade. Here is how I have created my DIY gallery.
First, purchase neutral friendly frames which are easily accessible from the back. I like a thinner black frame as it goes with everything. Accessibility is key as you don't want to create a big make work project. Frames with removable hard backings that have movable locking or slider tabs work great. I have a variety of different sized, matching frames. Art pieces range from 8×12, 11×16, 16×20 and larger. I use these frames as my focus frames within an area.
Next, consider your options. Perhaps you have a collection of nature based art already, or pieces you have put away. Maybe you are looking to upgrade or start your collection. Photographic images of nature provide a truly impactful punch! Myself, I have a vast collection of various seasonal images safely stored in a portfolio. You could also store your photographic images (or other art) in between tissue paper and cardboard, held together by elastics. Be sure to store in a humid free environment inside a bag to keep the out dust. Not having frames on every art piece allows for easy storage behind a dresser or in a closet. It takes up no room at all. I like to hang 11×16 matted prints in 16×20 frames. Mats provide the option of adding a little additional "pop" of seasonal colour. Having each image in its own mat makes for ease when changing images and provides additional protection for your art.
Finally, it is as simple as opening the back of the frame and swapping the images. Put the swapped out image back in the portfolio and store it away.
  It is amazing how something so simple can provide an emotional boost and enhance your mood. This option is also a far more eco-friendly way to change your decor simply because you are reusing the frames.
My primary inspiration to share this was to get you thinking about what you could do to bring the outdoors in. Try adding a small plant, painting a wall or altering what hangs upon your walls. If I can help in anyway please feel free to email me through my website. I have created an opportunity for you to start or enhance your collection. Choose from a variety of Limited Editions on my website and receive 25% off your entire cart February 1st-27th, 2020! To receive your discount use promo code gift4u.
Stone Cold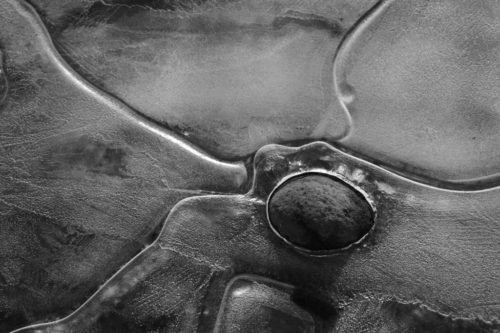 This image was not the image I set out to capture on this frigid day. Incredible what we can find when we are least expecting it. Sometimes all it takes is to change your angle or a single step to one side and everything changes. I believe altering this image to black and white showcases the lines and highlights the textures. Although, the original photograph holds some cool calming colours. Which is your preference?
I thank you for taking the time to read my blog. For many, February is often cold and confining. I hope my images have brightened your day and that my gallery idea has inspired you to include some nature components into your home.
Jennifer Weaver