What's Irish and comes out during March? Paddy O'Furniture.
Welcome Magical March!
Spring is in the air. A season of new birth is upon us. A time for new beginnings. Perhaps a time to embrace new ideas and opportunities. For me, a time of reflection and realization. I now realize that my passion for photography has come full circle! From a very young age I studied and embraced photography. While photography has ALWAYS been a part of my life, my career took a different path. It is only now that I understand how connected to photography I truly am. I'm right back where I was 25+ years ago.  Exploring all of the possibilities that photography has to offer with excitement. Immersing myself in nature photography. My camera feels like an extension of my body allowing me to explore and capture the alluring ambiance that surrounds us. I now understand why my passion for nature photography has come full circle. Photography is an extension of my voice, a powerful tool to express myself.  I was meant to capture the dazzling displays of our incredible planet. I was meant to share and foster the gratitude of nature's mesmerizing spectacles. My goal is to create appreciation, awareness and personal connection to our spectacular planet. This is why I have created my E-card collection series. E-cards provide not only an environmentally friendly platform for you to stay connected but the ability to share that gratitude and beauty of our incredible world in an economically friendly way. It is my small contribution to help positively impact climate change and promote conservation. When we all do a little, a lot happens.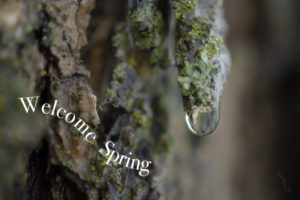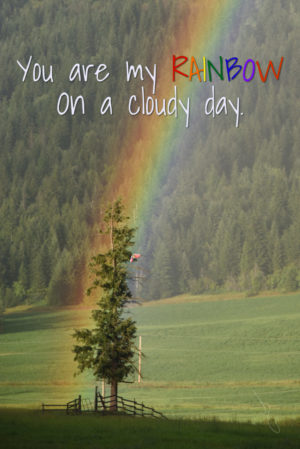 Feature Photo
Gliding Golden Eagle
March is upon us! Early signs of spring are starting. Beautiful signs of new growth, new beginnings and preparation for the change in season. With that said, I thought this would be a perfect opportunity to share with you an amazing encounter I had around this time last year. 
Nature photography, wildlife photography in particular, is a practice in patience, dedication and passion. Somedays are filled with never ending possibilities. Other days, not so much. Yet, it is only with that patience, dedication (and to be honest, a little bit of luck) that opportunities present themselves. I have a favourite little location just outside of Armstrong, B.C. that I make sure to visit throughout the year. It is ever changing and bursting with life. A nature photographer's dream! I had been photographing for some time when I decided to call it a day. As I started packing up my gear I was approached by a couple who had just pulled up and were lost. I stopped and gave them directions. They then asked me what I was photographing. Traveling with an Alberta licence plate, I decided to share with them the beauty that British Columba has become famous for. I pulled out my camera and showed them a few shots. It was joyful to watch their reactions. They delighted in my photographic captures which included the local foliage and birds. It was at that moment I heard something. I turned. It was so close that I could hear the swoosh of its wings. Gliding perhaps 10 feet in front of us was the most majestic golden eagle. What instantly intrigued me was what it held in its talons. Dangling from its grip were long trails of dried grasses rippling in the breeze. I grabbed my camera, and freehand with my 500mm lens, began clicking away. The eagle circled, and then dive bombed a goose in the nearby water sending the goose into a honking frenzy and scurrying across the water. In the background I could hear the women laughing and talking to me. To be honest, I'm not quite sure I heard all she was saying as I was so focused on trying to stabilize my large lens freehand. The eagle circled one more time, again dive bombing the goose. It appeared the eagle's actions were playful. I think I literally snickered aloud. It all happened so fast that it wasn't until the eagle started to fly away that I began to think about what the eagle was doing. If you look closely in the image with the eagle flying away, you can just make out a tree in the distance where another eagle was sitting, waiting, for what I am assuming is its mate to build or repair their nest. 
I left that day with a smile on my face. I was in awe of the not only the spectacular encounter with the eagle, but also the comical experience between the eagle and the goose. It just goes to show, kindness is a gift often payed back by karma. Had I not stopped and taken the time to assist the lost travellers and shown the couple my images, I would have been long gone when this beauty of nature displayed itself. For that, I thank the kind and curious couple who interrupted my departure. 
We all have little stories like this that enhance our lives, create gratitude and connect us with nature. It truly is the little things that enrich our lives.
I thank you for taking the time to read my blog. For many, March is full of preparation for the beautiful weather that awaits us. Bring on spring!
Jennifer Weaver